HOW TO RETURN A PRODUCT

Visit paiskincare.com/returns to arrange your return.

We'll send you all the info you need to send your products back to us.

When they reach us we'll send your new products or refund.
All UK orders include a free returns label for easy posting. Further afield? We'll cover the postage. View our full policy here.
COMMITMENT ISSUES?
Shopping for sensitive skin can be a real nightmare. We know, we've been there.

It's not always an instant reaction; sometimes things look promising for a few days, even a few weeks, before your skin becomes irritable and unbalanced. Before you know it, you've got a pile of products you can't use...and a much lighter wallet.

We want to make finding the right skincare easy. So we've extended our satisfaction guarantee, giving you a whole 90 days to really get to know your new products.

If things don't work out, there'll be no hard feelings. Just let us know within 90 days of receiving the product by following our easy returns process and we'll either help you find a better match or give you a full refund.
I'VE BEEN THERE!
"I remember endlessly trying product after product, desperately searching for the holy grail that would finally make my skin breathe a sigh of relief.

I don't want anyone shopping with Pai to go through the stress and expense of adding yet another product to that "can't use" pile - which is why we offer all customers a 90 day satisfaction guarantee.

This gives you the chance to properly trial Pai products to see how your skin responds. If they're not quite right we'll exchange them for something that is, or give you your money back."

Sarah Brown, founder of Pai Skincare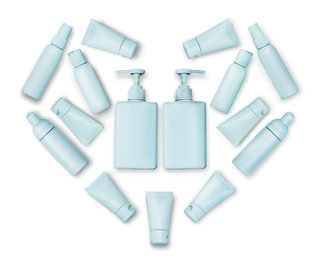 WHAT'S ON YOUR "CAN'T USE" PILE?
Whether it's a moisturiser that makes you breakout or a scent you just can't get on with - almost half of us have wasted money on products we simply can't use.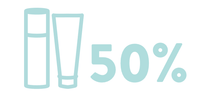 Of women say they've reacted to a cosmetic product in the past.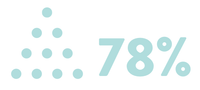 Of women say their 'can't use' pile contains at least 5 products, worth up to £20 each.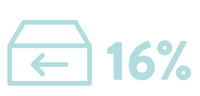 Of these women returned the product - most said they were unable to, or didn't know they could, return a used product.
NEED AN UNDERSTANDING EAR?
Get in touch with our friendly team of sensitive skin experts. Whether it's what to use on tricky 'dry but acne-prone' skin or tracking down a missing parcel - they're ready to help.

Email us on support@paiskincare.com

Use our live chat feature
Customer Service Hours
MON-THU - -
FRI, SUN - -
CLOSED ON SATURDAYS
Did you know? Skin takes 30 days to renew – so it's often hard to tell if a product is right for your skin until it's too late to send it back!